产品描述
1. Scope of application
1SM1 Series Moulded Case Circuit Breaker is applied to the electric circuit with rated current ranging from 10A to 2000A (ac 50Hz), rated isolation voltage of 690V and rated operating voltage below 690V. 1SM1 Circuit Breaker is generally used in power distribution system, while circuit breaker with rated current of 400A and C-type, N-type, S-type circuit breakers can also be used to protect electric motor. Generally speaking, these circuit breakers start working when infrequent conversion occurs in the circuit or infrequent launch occurs in the electric motor.
Circuit breaker in power distribution system can not only distribute power but can also protect the circuit and power from overload, short circuit and under voltage.
Circuit breaker in electric motor, it helps to break the current in squirrel-cage motor when it starts or operates under the operating voltage of 400V. It can also protect the motor from overload, short circuit and under voltage.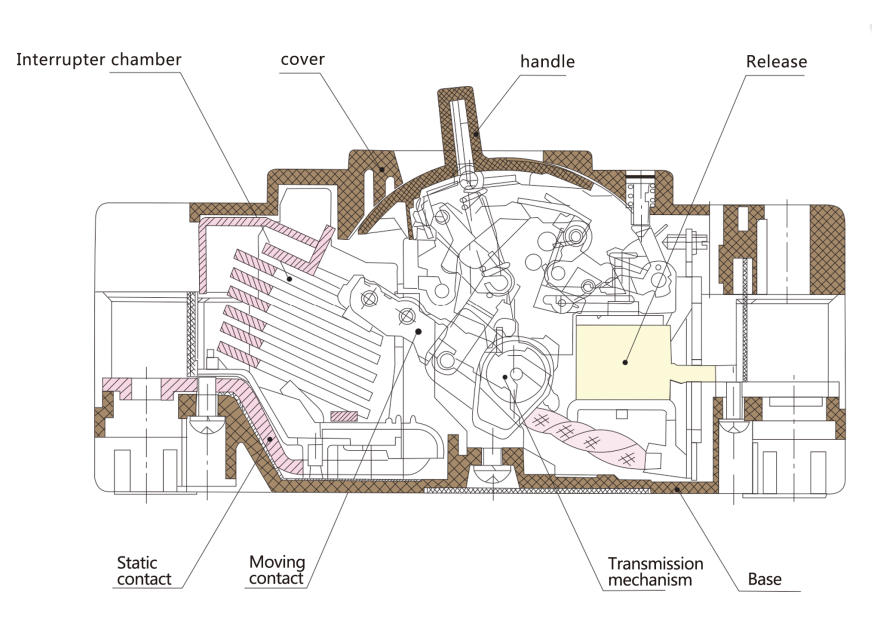 2. Operating Condition:
2.1Environmental Temp.
1) within -5℃~40℃
2) Average temp. within 24h ≤35℃
3) Elevation:  below 2000m
4) Atmosphere: ≤50% @40℃, ≤90% @25℃,
5) Pollution Class : L3
6) Selection Module: III for main circuit, II for both ancillary circuit and control electric appliance
7) Mounting: Vertical installation
2.2 Pollution level is grade 3
2.3 The main circuit installation category is Ⅲ, auxiliary circuit and control circuit installation category Ⅱ.
2.4 Installation conditions: vertical installation (ie vertical installation).
3. Models, specifications